Unlock your purpose, clarity, and joy
with resourceful Coaching and Lenormand Card Reading with Nicole Quast-Prell
Welcome to an extraordinary journey of self-discovery, empowerment, and transformation. As an experienced coach who combines the mystical wisdom of Lenormand Card Reading with intuitive coaching techniques and positive psychology, I am here to guide you towards unleashing your potential and creating the life you really wish for.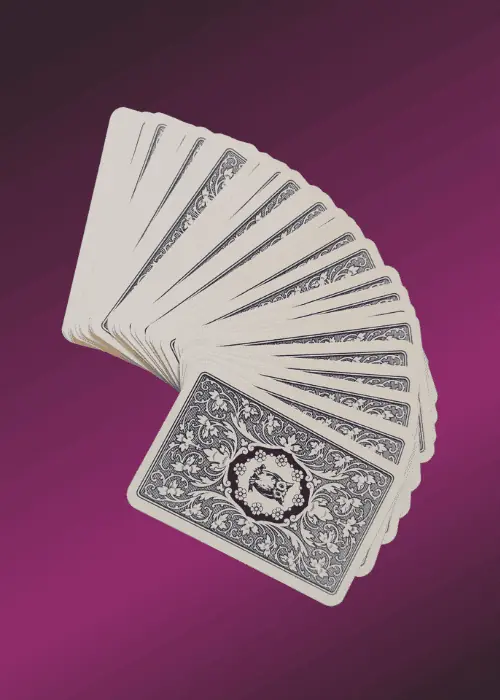 Feedback
Nicole helped me see the core issues
I was pleasantly surprised at the quality and depth of Nicole's Lenormand reading. I've been struggling for a long time with releasing physical "stuff". Nicole was able to listen and help me see the core issues that were holding me back from letting things go. The process of the card reading was simple. I felt very safe and comfortable speaking to Nicole. It was an experience I highly recommend, especially because it gifted me the next step to take in my life… which I did! Thank you! – Mazie Zdanowich
Designed for individuals who are ready for their personal growth journey, my coaching with the Lenormand Cards is for you, if you are seeking clarity, guidance, and support to navigate life's challenges. Or you are seeking the right decisions for a life of love, joy, and fulfillment.
You are in the right place if you are:
🌺feeling stuck and want to come into the fun flow of life again
🌺struggling with relationship issues and want to manifest a fulfilling love life
🌺lacking direction and want to get clarity
🌺feeling blocked and want to recognize unconscious patterns to resolve them
🌺simply desiring a deeper understanding of yourself and your life's purpose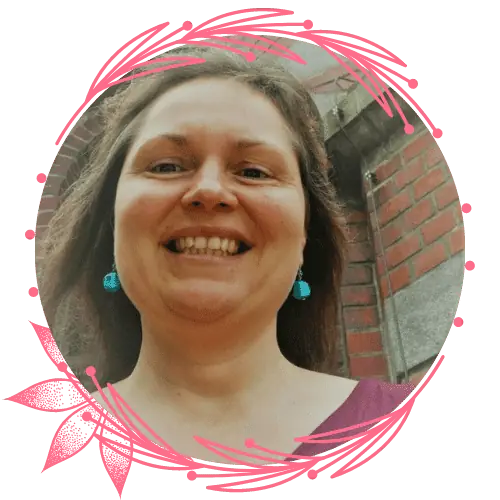 Hi, I'm Nicole! Consider me your very own 'professional friend'
My coaching with the help of Lenormand Card Reading is designed to meet your unique needs. I worked with hundreds of people over the years and will help you find what you are looking for.
Connect with your own intuition and inner knowledge to make the right decision for your life.
Feedback
Nicole is a real professional and knows her area very well.
I have never trained with … a personal psychotherapist, who could really change my world of thoughts, habits and beliefs. Already during the first week of training with Nicole I have noticed that her mind has a strong power to make you change your mind and put it on a right way. The first weeks were amazing, when Nicole started teaching me things which I have never heard about such as believing in yourself, own mind power, will and strength to make a change in own life. Together with Nicole I have written a list of my personal goals and ways of achieving these goals, which made me believe that there is no other way than going into the right direction in my life with my will and Nicole's help.
I really like working with Nicole first of all because she is a real professional and knows her area very well. During the trainings I usually ask millions of different questions, and I always get professional and strong answers on all my questions. This is a very important fact that when deciding to trust some person and give your own mind into another person's hand that this person really knows how to handle it in the right way.
Working with Nicole is really easy and fun, as she is not only a good personal coach but a great person. She really knows the psychology of people and can affect the mind based on person's behavior.
Anna Höglund @anna_hoglund_

When you book me as your coach and let me read your cards, you will gain more than momentary clarity.
You will: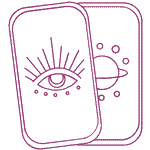 Unlock important insights and uncover hidden patterns.
You will gain lasting clarity on your challenges, and be empowered to make informed decisions.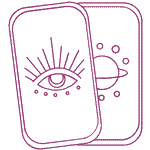 Harness your talents and strengths
Overcome limiting beliefs that have been holding you back from living more of your potential.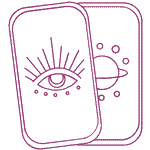 Create Meaningful Change.
Develop practical action plans that you can implement in your daily life. Receive ongoing support to manifest the changes you desire, whether it's in relationships, career, or personal fulfillment.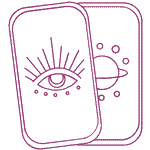 I love self-development and love to help you uncover your true passions, purpose, and authentic self. Delve with me into the depths of your being and receive fulfillment in life.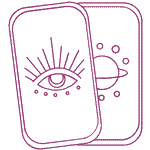 The more you know yourself the more resilient you will become. I teach you valuable techniques to navigate obstacles with confidence, resilience & grace.
 While my services are transformative, they may not be the right fit for you if you are not ready to:
⚪ explore your real desires
⚪ commit to personal growth
⚪ take responsibility for your actions
I love to work with individuals who have an open mind, a willingness to explore new perspectives, and a desire to take inspired action towards positive change. They are the ones who benefit the most from working with me and see real, lasting change.
Opening up to another person:

I understand that you may have reservations or doubts about embarking on this deep journey. I want to assure you that I am here to address any concerns you may have.

By combining my expertise as a coach and a Lenormand card reader, I will provide you with a holistic picture about your life that will empower you to take your next steps in life.
I blend my intuitive insights with practical strategies, positive psychology, and helpful coaching techniques.
I invite you to let go of any skepticism and instead trust in the power of this transformative process that I guide you through.
I create a safe and supportive space for your personal growth in which I will help you overcome your obstacles and manifest the life you really desire.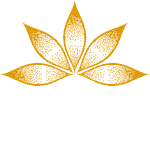 60 minutes = 160 €
(Each additional 15 min = 30 €)
I love simple procedures: Scan this code with the PayPal app or your camera. Pay the amount for the duration of your consultation. Then make an appointment via this >> contact form << It's as simple as that!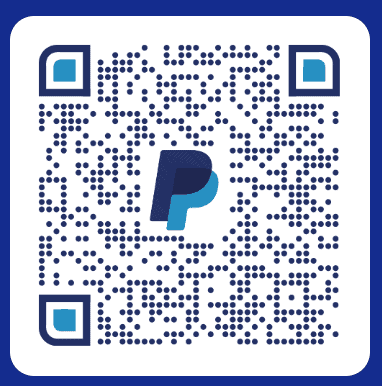 Feedback
Nicole has brought groundbreaking changes and impulses into my life.
I am extremely grateful and happy that we have spent such an intense time together, with all its ups and downs. I can truly say that your coaching has brought groundbreaking changes and impulses into my life, whether it's in terms of nutrition, exercise, or mental training. You are a multi-faceted individual with comprehensive knowledge in many areas, which you also embody in your own life. This makes your work as a coach truly demanding. I want to express my heartfelt gratitude to you once again for your trust, your empathetic and friendly approach to training me. I will miss your spirit and warm-heartedness. I wish you continued success in your work and good fortune. Saying goodbye to you doesn't come easy for me.
Nina M.
When you book coaching and Lenormand card reading with me, you can expect a comprehensive and personalized journey tailored specifically to your needs.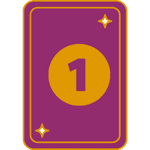 Discovery Session: We will begin with a deep dive into your current challenges, desires, and goals to establish a solid foundation for our work together.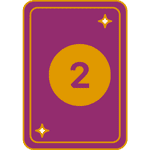 Lenormand Card Reading: Through the powerful symbolism of Lenormand cards, I will provide profound insights and guidance to help you gain clarity and make informed decisions.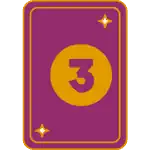 Coaching Sessions: We will engage in transformational coaching sessions where I will support and empower you to overcome obstacles, set actionable goals, and achieve sustainable growth.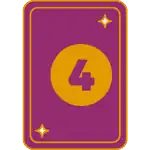 Accountability and Support: If you wish to you will receive ongoing support and accountability to ensure you stay on track and achieve the results you desire.
So, when you choose to work with me, you are not just gaining a coach and Lenormand card reader—you are inviting a compassionate, intuitive, and insightful guide into your life. My clients resonate with my warm and empathetic approach, as well as my ability to hold a safe space for vulnerability and growth. Together, we will embark on a transformative journey that will empower you to create the life you have always dreamed of.
Feedback
I've received valuable insights once again.
It's a gloomy and uncomfortable day. It's pouring rain. It's mid-October, but it feels more like mid-November weather-wise. I'm sitting in my living room, glancing at the clock. It's 3:00 PM, and Nicole, my personal coach, will be arriving soon.
During our initial consultation, I shared my personal desires with Nicole. Together, we defined my goals. My objectives are to let go, both mentally and physically. Overall, I want to become more flexible and carefree. Nicole is very likable, and it was easy for me to open up to her. She is empathetic and addresses my health issues with precision.
Suddenly, the doorbell rings, and I greet her with a smile.
Today marks our third session. After exchanging greetings, we dive right into conversation. I feel my enthusiasm and motivation growing. It quickly becomes clear to me that only a holistic coaching approach, encompassing dietary changes, fitness and mental training, along with learning a relaxation technique, can lead to sustainable success. And within me, sparks of determination ignite. It's an incredible and exhilarating feeling!
The 45 minutes pass by in a flash. I've received valuable insights once again. Nicole assigns me the task of finding a picture of a climbing wall, continuing to keep a food diary, and practicing progressive muscle relaxation daily. Then, we bid farewell.
I take a few minutes to sit at the living room table and review my notes. I gaze out of the window. The rain is still pouring. Yet, I smile because within me, I feel rays of optimism and joy shining through.
Nicole Mißbach
If you're still deciding, here's what happy clients are saying
Feedback
Kindness, warmth and wisdom
I just had a wonderful session with the very talented Nicole. I was having some doubts about my business and the card reading she did was absolutely mind-blowing. Nicole laid out the cards in front of her and with such precision, kindness, warmth and wisdom, she described what she saw, She cleared out all my doubts. I am now ready to pursue my life in a much more positive and lighter way! Thank you so much Nicole!
– Yasmina Rauber, www.yascoaching.com
Feedback
 Nicole helped me take the next step in my business!
I was confused and overwhelmed when I came to Nicole for the card reading. In one session we were not only able to get to the bottom of  my concerns, we were also able to develop a simple game plan for my next steps in my business. I felt safe and comfortable discussing all my problems with her and Nicole explained everything with wisdom, calm, and kindness. I was able to get valuable insights into my problem + more! I can't wait to have another session with her. Thank you, Nicole, from the bottom of my heart. – Drashti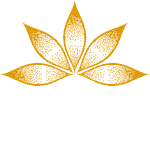 60 minutes = 160 €
(Each additional 15 min = 30 €)
I love simple procedures: Scan this code with the PayPal app or your camera. Pay the amount for the duration of your consultation. Then make an appointment via this >> contact form << It's as simple as that!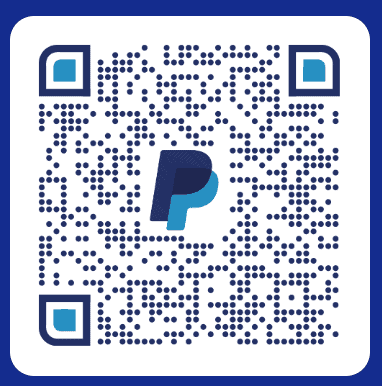 What happens after you click the payment button or scan the QR code below?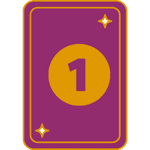 Pay your session up front via paypal so we can make an appointment. You don´t have paypal? Just message me and we find another way for your payment.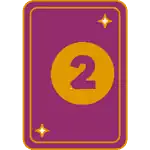 Send me your inquiry through the contact form. Please use the subject: "Appointment Request for Special Oracle Card Reading". What are some dates and times when you are available? Please also mention your time zone.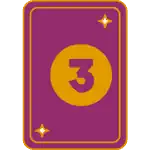 We will schedule an appointment and meet via Zoom for the Coaching with the Lenormand Cards. I am looking forward to getting to know you and I love to help you find clarity to live a happier and fulfilled life.
Still have questions? Let me answer them for you!
 All sessions have to be payed up front. If you know that you want a Session with me go to paypal first, pay the amount, than write me via the contact form here >> and we find a date and time to meet via Zoom. If you still have questions, also send me a message via the contact form. I am looking forward to it. Your transformation awaits!
Act now and embrace the life you deserve.
If you already know that you want to book a session with me, head over to paypal. The coaching sessions have to be payed up front. Than write me via the contact form >>  and we find the date and time where we meet via ZOOM. I am looking forward to getting to know you!  
Love, Nicole